FEATHER CLOAK FROM HAWAII (jan 1, 1843 – jan 1, 0)
Description:
Feathered capes and cloaks amongst the population of Hawaii were reserved for the highest ranks of the elite men. The color red is associated in this culture with high power.
These cloaks were also heavily associated with the spiritual power(mana) made only by specialist trained in both the complicated technique used to manufacture this article of cloth and also the rituals attending their fabrication.
Added to timeline: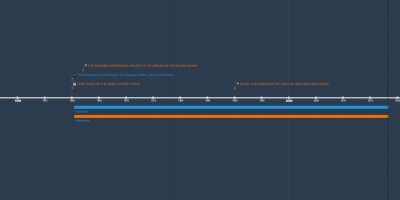 Art History 28
Date:
Images: