The Cold War (aug 15, 1945 – dec 25, 1991)
Description:
'The Cold War' between the Capitalist western countries (mainly the United States) and the Communist east (mainly the USSR and its satellite states. There was no actual fighting.
Added to timeline: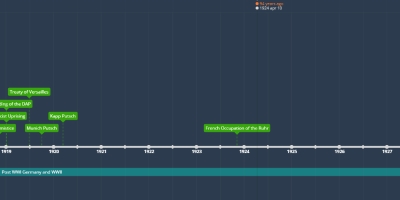 GCSE History Timeline WIP
WIP for GCSE History timeline

Green = Post WWI Germany and ...
Date: