TE-HAU-KI TURANGA (MAORI MEETING HOUSE) (jan 1, 1800 – jan 1, 0)
Description:
Is the oldest exsiting fully decorated meeing house in New Zealand.
The meeting house symbolizes the ribe's founding ancestor, for whom it is often named.
The insides are decorated beautifully with images of ancestors along the walls and support poles. Women were also not allowed in these spaces, though they did contribute to the construction of the walls, just from the outside.
Added to timeline: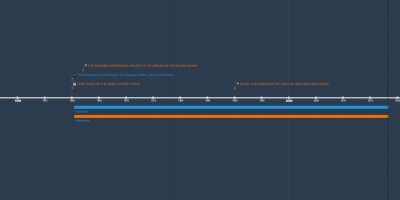 Art History 28
Date:
Images: