Polynesia (jun 10, 1800 – may 26, 2018)
Description:
Mana was the basis of the Polynesian hierarchical structure. If you were born as a descendant from an ancestral god or the first born of the hereditary elite, you were considered more spiritually inclined and considered to have more mana (spiritual power).
All arts in Polynesia were sacred and their creations were sacred acts. Objects had their own mana and were handed down as heirlooms. In addition, even the human body was used as a canvas.
Added to timeline: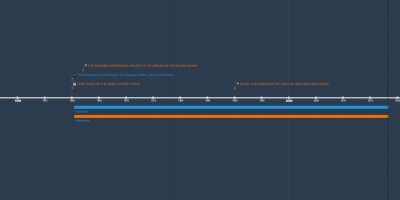 Art History 28
Date: