Australia (jun 10, 1800 – may 26, 2018)
Description:
Until the European settlers disrupted the way of life of the hunter gatherers in Australia, they were quite in tune with the environment .
The indigenous of Australia are deeply connected to the idea of Dream-time. According to this complex belief system ancestor spirits populated the Earth, and through their numerous adventures the charectoristics of the earth were created.
Added to timeline: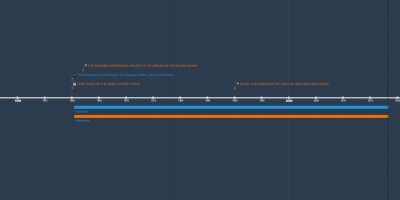 Art History 28
Date: