Analog computers and the very first digital computers (jan 1, 1920 – jan 1, 1940)
Description:
- They were being developed. By that time "computer" meant a machine that performed calculations.
- I think this was a milestone in the history of the computer because it was the first real computer.
Added to timeline: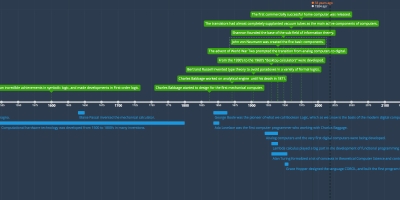 Zhang, Rui (Ella) - History of Computer Science
Date: