Grace Hopper (jan 1, 1950 – aug 28, 1955)
Description:
- Grace Hopper designed the language COBOL, and built the first program that interprets English code to binary code. she was a pioneer of computer programming who invented one of the first compiler related tools.
- She was an important person because of her high-level programming language and we luckily are still using it today.
Added to timeline: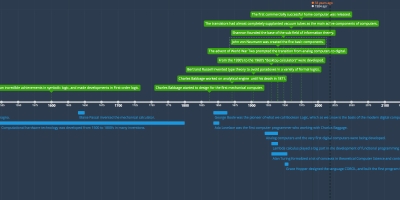 Zhang, Rui (Ella) - History of Computer Science
Date: