Hunt for Potential Astronauts begins (3h 21min, apr 22, 2013 y – 8h 53min, apr 22, 2013 y)
Description:
"We are very excited about launching the selection program. Round One is where we open the doors to Mars for everyone on Earth. This is an international mission and it is very important for the project that anyone anywhere can ask themselves: Do I want this? Am I ready for this? If the answer is yes then we want to hear from you," said Bas Lansdorp, co-founder of Mars One.
In the last year Mars One received 10,000 messages from prospective applicants from over 100 countries. Mars One expects an unprecedented number of applications and even more internet users visiting the application website to support their favorite candidates.
Added to timeline: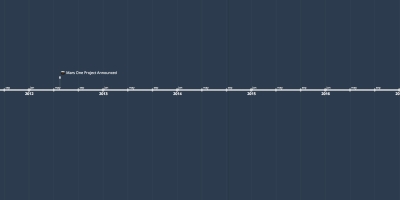 MARS ONE
Date: