Marlboro begins as Cigarettes for Women (dec 28, 1920 – feb 2, 1929)
Description:
The tobacco firm Philip Morris introduces the Marlboro brand, targeted specifically to women. The cigarettes, which are made with a special tip designed not to stick to lipstick, are advertised under the slogan "Mild as May." The first advertising copy reads, "Women—when they smoke at all—quickly develop discerning taste. That is why Marlboros now ride in so many limousines, attend so many bridge parties, and repose in so many handbags." The rugged Marlboro Manis nowhere to be seen. https://www.shmoop.com/drugs-america/timeline.html
Added to timeline: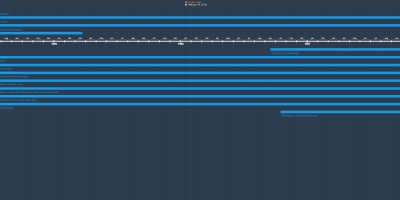 History of drug use in America Timeline
A historical timeline of drug use in American culture and hi...
Date:
Images: