Uncle Tom's Cabin (mar 20, 1852 – mar 21, 1852)
Description:
Uncle Tom's Cabin was published on March 20, 1852. The book showed the northerners that slavery was not just a political problem but they now viewed it as a moral problem (Davidson J. & Stoff M. 2013). The book showed a very evil side of slavery that southerners denied being the true story of most slaves life.
Added to timeline: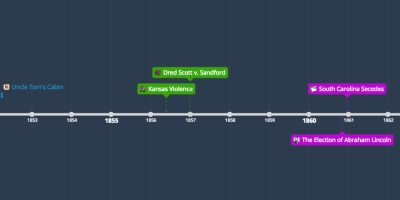 Sectionalism and Civil War Portfolio
Some of the events leading up to the Civil War.
Date:
Images: