The Siege Of Vicksburg, Mississippi July 4, 1863 (10h 46min, jul 4, 1863 y – 15h 37min, jul 4, 1863 y)
Description:
Vicksburg, a Confederate stronghold on the Mississippi fell to the Union. Union victory.
Split the Confederacy in half and cut off cotton sales to foreign markets Tide of war turned to the North Britain decided not to support the South.
Added to timeline: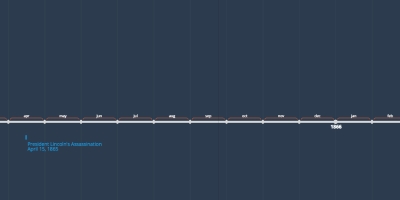 New timeline
Date: