The Emancipation Proclamation September 22, 1862 (21h 48min, sep 22, 1862 y – 21h 4min, sep 22, 1862 y)
Description:
Lincoln declared all slaves in states still in rebellion to be free as of January 1st, 1863.
Not including some slaves on the border stated of the Confederate states already occupied by the Union. There was in fact SOME slaves freed but very few.
Added to timeline: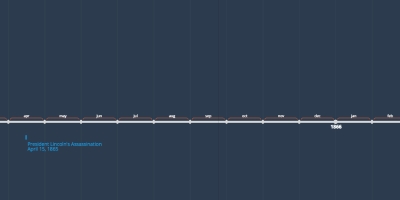 New timeline
Date: