16 dic 1989 anni - Romanian Revolution
Descrizione:
In 1981, Ceausescu began an austerity program designed to enable Romania to liquidate its entire national debt ($10 billion). To achieve this, many basic goods, including gas, heat and food were rationed, which drastically reduced the standard of living in Romania.
The secret police, the Securitate, had become so common, Romania had become a police country. Free speech was limited and opinions that did not favor the Communist Party were forbidden. Even by Soviet bloc standards, the Securitate was exceptionally brutal.
Events in Timisoara launched the revolution which resulted in overthrowing Ceausescu. Over a thousand people were killed and several thousand injured in riots. It was more violent than the other Eastern Bloc revolution.
After the revolution ended, Ceausescu was found guilty of genocide and other crimes, and sentenced to death. He was placed against a wall and, before he could be blindfolded, shot multiple times.
Aggiunto al nastro di tempo: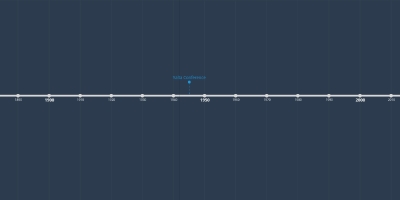 Cold War Events
Data:
Immagini:
Geo: