First Great Awakening (27 févr. 1730 – 12 avr. 1750)
Description:
Desc: Series of Christian Revivals, adherents strove to renew individual piety and religious devotion.
Causes: With the ideas the Enlightenment created, the First Great Awakening was an attempt to reestablish the church.
Historical Impact: Awakening strengthened both the Methodist and Baptist denominations. Preachers touch to include all people regardless of gender, race, or status. And increased amount of African slaves and free blacks converted to Christianity.
Ajouté au bande de temps: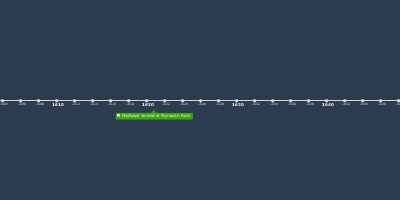 Timeline 1607-1877
Apush
Date:
Les images: