Lincoln-Douglas debates 1858 (1 janv. 1858 – 1 janv. 0)
Description:
They both accused each other of various things including that Douglas was in favor of slavery and that Lincoln was an abolitionist. Lincoln then said that squatter sovereignty was nor actually effective because they could not stop slavery in a territory if it was not a state. But Douglas said there was a way around this by electing representatives that would not enforce slavery property laws, and he ended up winning the spot in the senate.
It led to the Civil war because Douglas' response enlarged the split between the North and South parts of the democratic government and Lincoln had also drawn attention to othe "vast moral evil" of slavery.
Ajouté au bande de temps: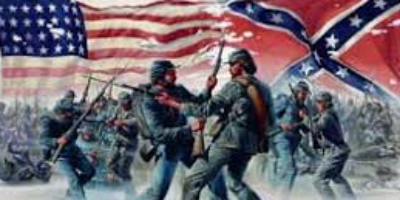 Causes of the Civil War
Date:
Les images: