Market research: State of Food wastages in Mauritius (2 sept. 2018 – 22 sept. 2018)
Description:
There is need to build and develop an hypothesis on the state of food wastage in Mauritius. Is it a large market? Can we tap into it? How large is the problem?
Ajouté au bande de temps: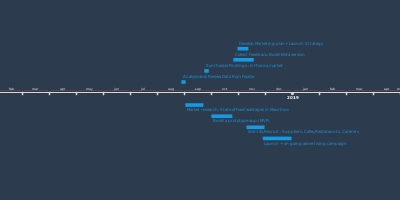 Project timeline for Launch
As the tourist season is fast approaching, there would be a ...
Date: