Analyze and Review Data from Foodie (13 h 30 min, 28 août 2018 ans – 13 h 2 sept. 2018 ans)
Description:
Foodie is an online food ordering application being used at Cafe Livertue at Beau Plan. Workers in the Beau plan office work access the app and order lunch in the menu and their orders are ready to collect by lunch time.
Foodie has been in operation for a year, the team has seen an opportunity to offer another service which involves forecasting consumer demand for certain dishes through the use of data analytics.
Ajouté au bande de temps: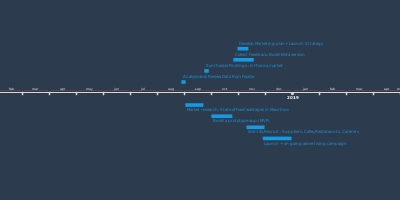 Project timeline for Launch
As the tourist season is fast approaching, there would be a ...
Date: