2 Billion Dollars Lost by Pfizer (1 janv. 1994 – 1 janv. 2004)
Description:
Over this time period from 1994 to 2004, the esteemed AAVS (American Anti-Vivisection Society) states that Pfizer wasted 2 billion dollars on medicine initially tested on animals that did not work for humans. The AAVS is against animal testing and proves that most of the time the medicine tested on animals won't even work on humans. AAVS has always been extremely passionate about ending animal experimentation.
Ajouté au bande de temps: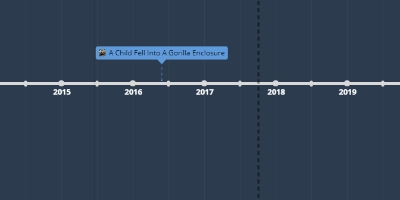 Animal Rights Timeline
These are six events that were important in animal rights.
Date:
Les images: