7 mars 1956 ans - 8-track recording
Description:
Les Paul makes the first innovation of the 8-track recording medium using a method known as "sel-sync". This was done around when cassestes were bceoming quite popular.
Ajouté au bande de temps: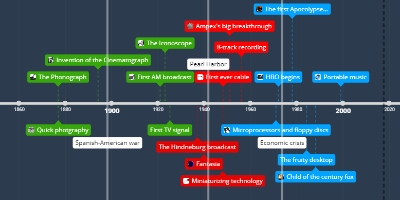 Digital AV production timeline
Timeline of the history of digital productions.
Date: