15 h 7 avr. 2018 ans - Educational Masterclass
Description:
Music students can ask members of the band questions and have a discussion for an hour.
Ajouté au bande de temps: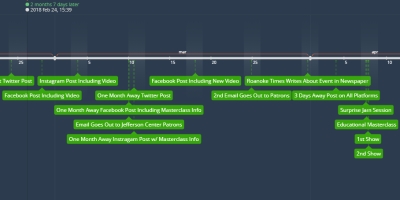 Cory Henry & The Funk Apostles Marketing Timeline
A timeline explaining the events in the marketing plan for C...
Date: