2 oct 1452 ans - Richard BORN
Description:
Richard was born at Fotheringhay Castle, Northamptonshire. He was the seventh surviving child of 11 born to Richard, Duke of York, and Cicely, Duchess of York.
Ajouté au bande de temps: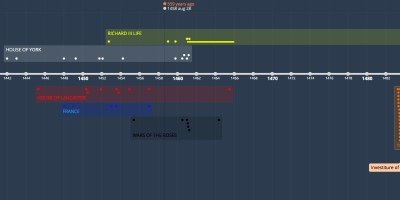 RICHARD III
A biographical and contextual resource for Richard's life an...
Date: