2 déc. 1805 - The battle of Austerlitz
Description:
People/groups involved: Napoleon and his army, Russia, Austria
Description: The battle took place near Austerlitz, after France invaded Vienna. The Russians quickly came to Austria's aid, but they were still soundly defeated by Napoleon and his army of 68,000 troops.
Why it matters: It established Napoleon's military and tactical prowess, forced Austria to sign a peace treaty with France, and kept Prussia from joining the anti-French alliance for a while. It was also the battle that established Napoleon's path to great power.
Ajouté au bande de temps: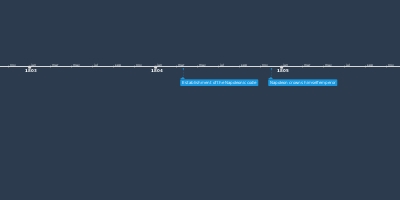 Napoleon timeline
Date: