2 déc. 1804 - Napoleon crowns himself emperor
Description:
People/groups involved: France and its people, the pope, Napoleon
Description: Napoleon literally crowns himself emperor. Typically, the pope would place the crown on the new king/emperor's head, but Napoleon took the crown from the pope and placed it on his own head. The French people supported him.
Why it matters: The establishment of an empire marked the beginning of a new era in France. Also, the act of crowning himself Napoleon did symbolically established Napoleon as a higher power than the pope, who was the physical embodiment of the church. This meant Napoleon was basically saying he was of higher authority than the church, which was new and revolutionary.
Ajouté au bande de temps: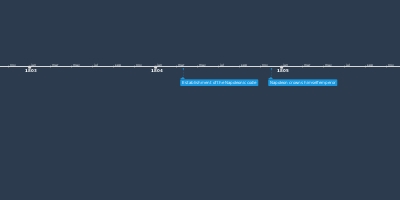 Napoleon timeline
Date: