1 janv. 1997 - Predator hunting party is killed in Los Angeles
Description:
A Predator hunting party visits Los Angeles and it's most active member is killed by Detective Mike Harrigan.
Ajouté au bande de temps: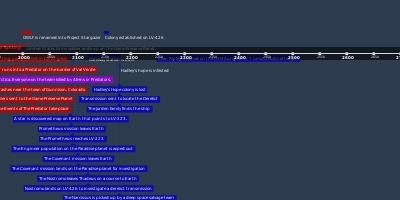 Alien/Predator TImeline
This is a collection of a bunch of different timelines i fou...
Date: