9 nov 1620 - Mayflower landed at Plymouth Rock
Description:
Desc: Mass immigration of Pilgrims and Puritans from England to the Americas.
Causes: The Pilgrims came to America mainly to exercise their own religion freely.
Historical Impact: During the voyage, The Mayflower Compact was signed and was the first attempt at a self governing government.
Ajouté au bande de temps: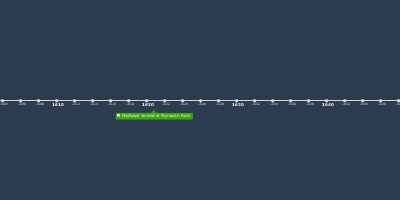 Timeline 1607-1877
Apush
Date:
Les images: