1 janv. 1972 - The marine mammal protection act
Description:
Image result for what does the marine mammal protection act dowww.fws.gov
The Marine Mammal Protection Act of 1972, Amended 1994. The U.S. Marine Mammal Protection Act (MMPA) protects all marine mammals, including cetaceans (whales, dolphins, and porpoises), pinnipeds (seals and sea lions), sirenians (manatees and dugongs), sea otters, and polar bears within the waters of the United States.
Ajouté au bande de temps: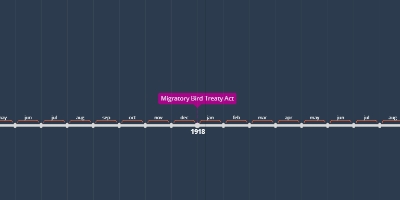 masons timeline
Date: