9 oct. 1855 - Escherichia Coli
Description:
Escherichia Coli is found. It will aid in research and be used as a production tool in biotechnology.
In 1973, Herbert Boyer and Stanley Cohen found that DNA could be "cut and pasted". Another thing is that it was easy to culture. It was able to grow quickly, thrive with or without oxygen and could stay warm. Because of this it became commonly used for cloning of DNA.
Ajouté au bande de temps: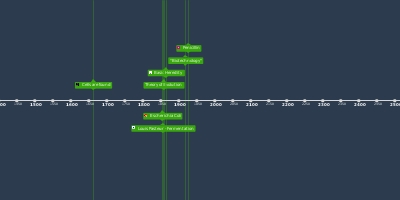 Biotechnology
Date:
Les images: