6 juin 1865 - Basic Heredity
Description:
An Austrian monk, Gregor Mendel, studies flowers in his garden. This develops into the basic laws of heredity and genetics.
Altering the pattern of growth in an organism is called genetic engineering. By doing this traits in an organism can be naturally selected or changed to aid in its purpose. Examples of this is genetically modified organisms (GMOs) such as Golden Rice and Flavr Savr Tomatoes. Golden Rice is rice with traits of a daffodil that gives the body beta carotene. Flavr Savr Tomatoes have been modified by the removal of genes that make the tomato go soft, therefore giving tomatoes a longer shelf life.
Ajouté au bande de temps: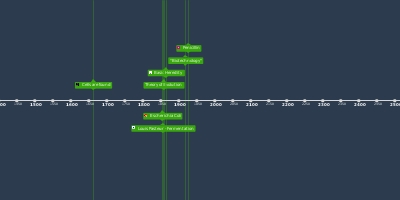 Biotechnology
Date:
Les images: