4 juin 1857 - Louis Pasteur - Fermentation
Description:
Louis Pasteur comes up with the theory that microbes are the cause for fermentation. Louis Pasteur later supports his germ theory with experiments. Although fermentation of vegetables was happening for thousands of years before hand, Louis Pasteur was able to prove his theory.
It is now used to make foods such as kimchi, sauerkraut, and molasses but can also be used in medicine. Medicinal uses include the production of insulin which was priorly obtained from animals. By using fermentation, more insulin could be made in a shorter amount of time. More uses in modern medicine include the production of B-12, vaccines and enzymes.
Ajouté au bande de temps: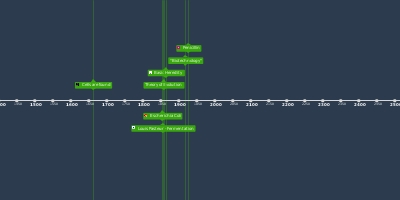 Biotechnology
Date:
Les images: