1 janv. 3900000 av. J.-C. - Australopithecus
Description:
source1 http://www.columbia.edu/itc/anthropology/v1007/2002projects/web/australopithecus/austro.html
source2
http://humanorigins.si.edu/evidence/human-fossils/species/australopithecus-afarensis
Fact.1 First to walk on two legs.
Fact.2 Eat no meat (Vegetarians.)
Fact.3 they use simple tools DID NOT MAKE THEM.
Fact.4 Did not migrate.
Claim Small skull = small brain.
Migration of a Australopithecus = stayed in Africa because food source was there.
Ajouté au bande de temps: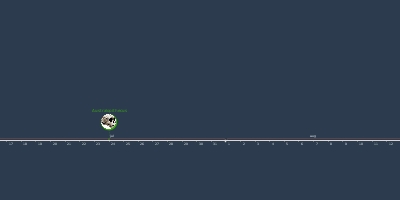 THE historical (dramatic pause) time line
Date:
Les images: