1 jan 1897 ans - Pasteurs Vaccination
Description:
|1897|
Jenner had discovered inoculation and therefore the vaccination concept but had no idea how it worked. Pasteur and his team used what they knew about inoculation and Germ Theory and discovered vaccination. Pasteur called the discovery 'vaccination' in tribute of Jenner.
Pasteur and his team went on to find a vaccination for chicken cholera and anthrax in 1897 and 1904 respectively. This encouraged many more vaccination discoveries for allsorts of diseases.
Ajouté au bande de temps: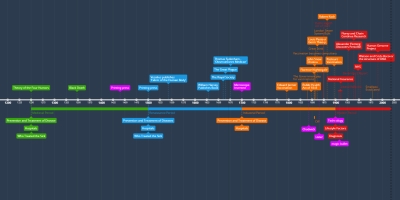 GCSE Medicine
Work in progress
Date: