apr 19, 1995 - Oklahoma City Bombing
Description:
My mom was in her 40's.
A truck bomb explosion outside of the Alfred P Murray Federal Building left 268 dead.
Bombed by Timothy McVeigh.
He was executed in 2001 for his crimes.
Was the worst terrorist attack on American soil until 9-11.
Added to timeline: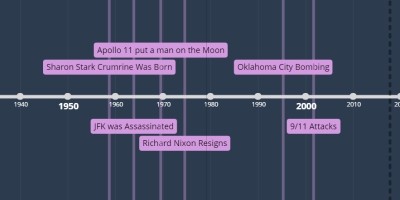 Timeline for AE
Date: