jan 20, 1879 - electricity was discovered and the electric light bulb invented
Description:
The discovery that lightning is electrical was made by Benjamin Franklin in 1759.
The electric light, one of the everyday conveniences that most affects our lives, was invented in 1879 by Thomas Alva Edison. He was neither the first nor the only person trying to invent an incandescent light bulb. Function: An electric lamp in which a filament is heated to incandescence by an electric current.
Added to timeline: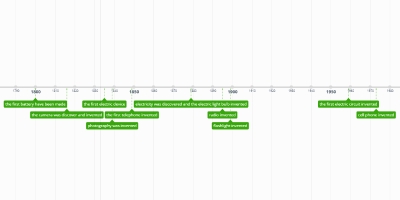 unknown
Date: