12h 32min, jul 9, 1789 y - National Assembly Is Established
Description:
The National Assembly was created in defiance of the king. It consisted of people such as lawyers, doctors, journalists and writers. Some other people that were part of it were members of the nobility such as Comte de Mirabeau. The National Assembly gave a voice to the different classes in France and started the French Revolution.
The establishment of the National Assembly is significant to the French Revolution because the National Assembly is what started it. It allowed the people of France to have a voice and allowed them to say that they wanted a new constitution that was more equal. It gave the people of France more power which was used to eventually force a new constitution.
Added to timeline: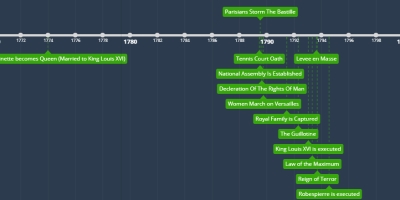 French Revolution
Patrick not star
Date: