dec 31, 2020 - Eventually, he tracks down Ethan, where he had gotten very old. He gets Ethan to marry, by leading him to his ex-girlfriend and child friend's house, but Ethan eventually dies, but not before recognizing Buddy as Buddy reincarnated, as he tracks down the flip for him.. The dog, now named Buddy, recognizes this, but the book leaves off here.
Added to timeline: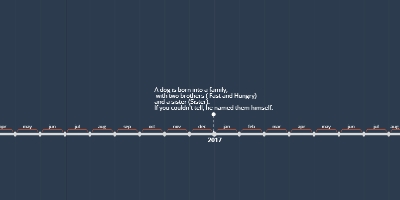 Evans, Jesse - A Dog's Purpose - Book Report
Deez eez mah buck ripport!
Date: