jun 1, 2020 - After losing her sense of smell (for the most part) in a chemical accident, Ellie goes school-to-school with a new handler, who has a child. Once again, years go by, but Ellie dies once more.
Added to timeline: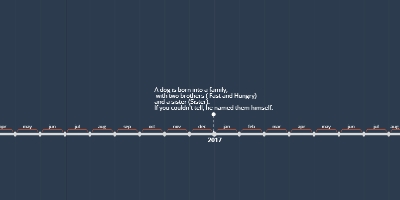 Evans, Jesse - A Dog's Purpose - Book Report
Deez eez mah buck ripport!
Date: