oct 31, 2018 - The dog gets taken in by an alcoholic, who promises himself to have one drink. However, he ends up taking hours, and a female sees the dog - dehydrated and dying of heatstroke, smashes the truck window, and takes the puppy in, giving him water.
Added to timeline: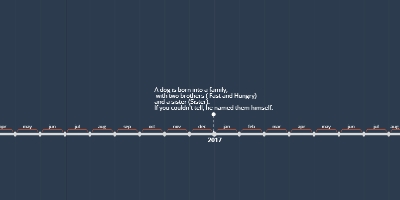 Evans, Jesse - A Dog's Purpose - Book Report
Deez eez mah buck ripport!
Date: