jul 1, 2018 - The title dog gets born again, into a family of bred dogs. He is a golden retriever, and escapes the kennel he was born in by opening a door handle, which he learned to do from his previous mother.
Added to timeline: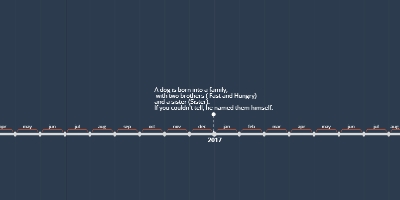 Evans, Jesse - A Dog's Purpose - Book Report
Deez eez mah buck ripport!
Date: