dec 31, 2016 - A dog is born into a family, with two brothers ( Fast and Hungry) and a sister (Sister). If you couldn't tell, he named them himself.
Description:
First Life
Added to timeline: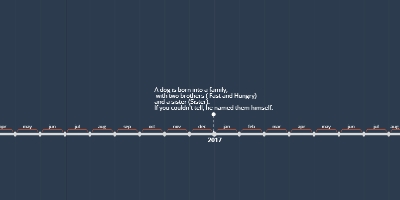 Evans, Jesse - A Dog's Purpose - Book Report
Deez eez mah buck ripport!
Date: