jun 21, 2017 - Sweater Vest
Description:
Y texts D to meet her outside.
Y: Here.
D: What?
Y: You're sick, and you don't have a sweater so take mine.
D: I don't want-
Y: I don't care take it. And go to the nurse's office.
D: *recoils* Is that an order?
Y: *exasperated sigh* D. not right now ok. Its not like you can learn anything in this condition.
D: Whats wrong...
Y: Nothing just do this for me please, I have to go.
Added to timeline: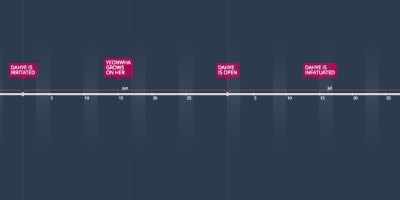 Touched By an Angel Time Line
Date: