jan 1, 1871 - Unification of Germany
Description:
Following the unification, Germany was able to get stronger through industrialization and produce more resources, which led to an increase in infrastructure and economy.
As production increased, so did the wealth of the members of the Upper Class and the Middle Class.
Added to timeline: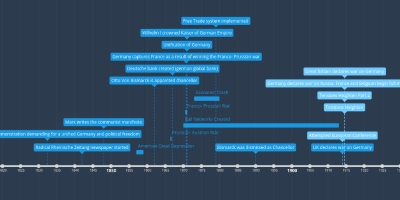 Germany 1850-1914
Important events that affected Germany's economy, government...
Date: