jan 15, 2017 - Anti-Israel Gathering
Description:
70 nations gather in Paris to discuss two-state solution. This land has been promised to the people of Israel. Pope not present.
----------------------
70 naciones se reunieron en parís para debatir el futuro de israel. Esas tierras es la prometida herencia al pueblo de Israel. Papa no se presentó.
Added to timeline: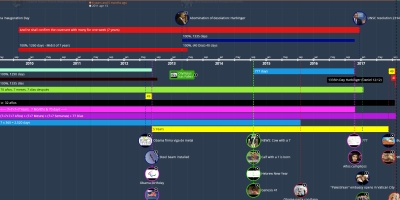 There is nothing new under the sun
A shadow of what is to come. Presagio - Sombra de lo que pue...
Date:
Images:
YouTube: