nov 8, 2016 - Donald Trump Wins The Presidency
Description:
Major Event #2: On November 8, businessman and Republican candidate Donald J. Trump defeated Hillary Clinton in the 2016 presidential election by 304 electoral votes to 224 electoral votes. Despite Trump taking the electoral college, Clinton won the popular vote by roughly 2.9 million votes. Governor of Indiana Mike Pence took the vice presidency, and Trump became just the fifth person to become the president despite losing the popular vote.
Added to timeline: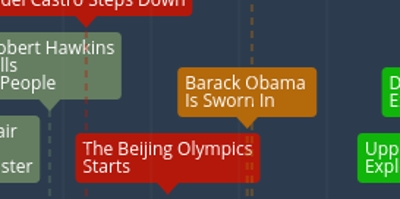 History Of My Lifetime- Akshath Murali
For Mr. Espinosa's American History class, 2017.
Date:
Images: