nov 9, 1989 - Fall of the Berlin Wall
Description:
When the Cold War became to fade, East Berlin announced that citizens were free to pass the country's borders. At midnight the citizens began flooding past checkpoints.
Over 2 million people from East Berlin visited West Berlin that weekend to participate in the celebration. People used hammers and picks to knock away chunks of the wall to piece away what kept them apart for so long. Bulldozers and cranes took away pieces of the wall and.
The reunification of East and West Germany was official on October 3, 1990, almost one year after the fall of the Berlin Wall. The divide of Berlin in the hands of communists (Soviets and capitalists (Americans), was over finally.
Added to timeline: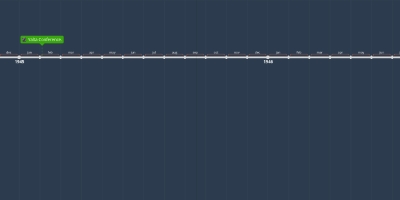 Cold War Timeline
Date:
Images:
Geo: