aug 7, 1964 - Vietnam War
Description:
When future leader, Ho CHi MInh was born, Vietnam (previously Indochina) was run by France. The french used the people like slaves for cheap labor. Some rebellions popped up, but were shut down brutally.
The people were inspired by events like the Russian revolution and most importantly, Ho Chi Minh. After WWII he declared Vietnamese independence, receiving a response of only gaining half of Vietnam.
Ho built up an army and received support from the USSR and China. North Vietnam received the USA and the rest of Europe. The Vietnamese fought at a French base for 55 days and won, to everyone's surprise.
Afterwards, Vietnam was official divided into two. The North became communist, and for the first tie peaceful. Ho was viewed as a hero for saving them all from the French
When America sent troops, they expected the war to end, but the battles continued until the US pulled out and North Vietnam won.
Added to timeline: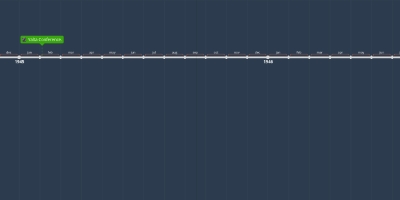 Cold War Timeline
Date:
Images:
Geo: