nov 9, 1989 - Fall of the Berlin Wall
Description:
As the Cold War began to thaw across Eastern Europe, the spokesman for East Berlin's Communist Party announced a change in his city's relations with the West. Starting at midnight citizens of the GDR were free to cross the country's borders. East and West Berliners flocked to the wall, drinking beer and champagne and chanting "Open the gate!" and at midnight, they flooded through the checkpoints.
More than 2 million people from East Berlin visited West Berlin that weekend to participate in a celebration that was, "the greatest street party in the history of the world." People used hammers and picks to knock away chunks of the wall, while cranes and bulldozers pulled down section after section. Soon the wall was gone and Berlin was united for the first time since 1945.
Added to timeline: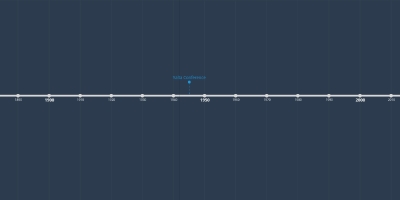 Cold War Events
Date:
Images:
Geo: