oct 16, 1962 - Cuban Missile Crisis
Description:
The Soviet Union had built a Cuban missile base without the knowledge of the U.S. and upon their finding our, promised they were for defensive purposes only.
In a tense 12 days, President Kennedy set up a "quarantine" (blockade) stopping the arrival of many Soviet ships.
After back and forth about the regulations of international law and fault, the compromise arose that the Soviets would remove their Cuban missiles and the U.S. would agree not to attack Cuba and would discreetly remove missiles from Turkey.
Added to timeline: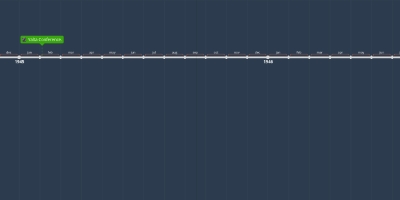 Cold War Timeline
Date:
Images:
Geo: