aug 13, 1961 - Berlin Wall
Description:
Barbed wire and concrete wall between East and West Berlin. The "Antifascistischer Schutzwall," or "antifascist bulwark," was built to keep the citizens from West Berlin out so they don't disturb the socialist society they had formed. Many of the issues between East and West Berlin originated here. Fell on November 9. 1989 and is a main symbol of the Cold War.
The wall was ordered to be built by Premier Khrushchev after 4 million people fled in the decade after the Berlin Blockade.
Added to timeline: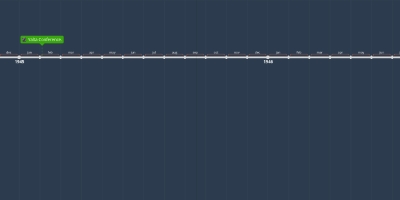 Cold War Timeline
Date:
Images:
Geo: