mar 11, 2011 - Tsunami Knocks Into Japan
Description:
Major Event 1: On March 11, a strong earthquake ranked 9 on the Richter scale rattled the northeastern region of Honshu, Japan's main island, stirring up a huge tsunami that went on to debilitate a nuclear power station along the Japanese coastline. A total of 20,000 people died and went missing during the disaster, but the earthquake and tsunami were just the tip of the iceberg. Essential cooling systems in the Fukushima Daichi nuclear reactor were flooded by tsunami waves and lethal radiation was leaked out into the surrounding areas. To this very day, there are liquid radioactive substances still in the soil where the nuclear plant was, and much of it is slowly moving into the oceans.
Added to timeline: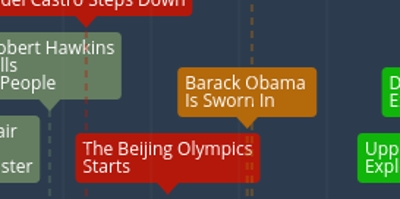 History Of My Lifetime- Akshath Murali
For Mr. Espinosa's American History class, 2017.
Date:
Images: