feb 19, 2008 - Fidel Castro Steps Down
Description:
Major Event 2: After a debilitating illness, Fidel Castro stepped down as Cuba's president on February 19 at the age of 81 after nearly 50 years of power. This marked the end of nearly one of the longest Communist presidencies in history, brought to a close by a colon infection that made it impossible for Castro to actively participate in the government. The announcement was made through a letter to Cuba from Castro. Castro had already had to have urgent colon surgery as early as 2006, but he now makes it clear he is too ill to continue.
Added to timeline: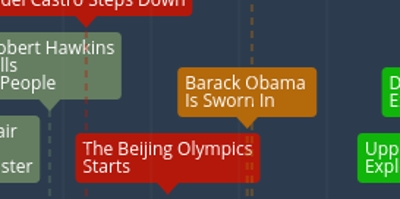 History Of My Lifetime- Akshath Murali
For Mr. Espinosa's American History class, 2017.
Date:
Images: